The issue of identity theft has been coming up in a lot of client discussions I've had recently. As scary as having your identity stolen can be, many taxpayers take a lackadaisical approach to protecting themselves and assume that identity theft is something they read about in the headlines, but not something that will happen to them. Sadly, that's not the case: last year I had 3 clients whose identities were compromised. I can tell you from experience, when someone uses your personal information to file a fraudulent tax return, sorting out the mess is no easy task. Ben Franklin's old adage comes to mind here: "An once of prevention is worth a pound of cure."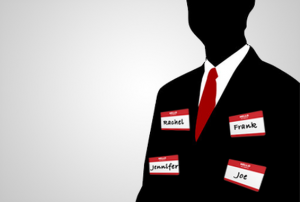 Last week a number of industry groups, companies, state tax agencies, and the IRS itself — a group collectively known as the Security Summit — came out with a set of simple guidelines aimed at helping taxpayers protect their personal information. IRS Commissioner Koskinen said that these tips are "basic, common sense steps that you have no doubt heard many times," but I think in the current climate, they bear repeating. Here are the tips:
Beware of phishing emails and phone scams. This one is HUGE! It seems like everyone I talk to has been contacted (or knows someone who has been contacted) on the phone or by email by an "IRS Agent" threatening drastic action if back taxes aren't paid. Please remember that the IRS will never call you or email you directly. Contact will be made initially through the mail.

Use basic computer security software including anti-virus software and firewalls. Encrypt any stored personal information (i.e. tax returns, sensitive documents, etc.) — this means anything with your social security number.

Protect personal information in order to make it more difficult for identity thieves to target you. Shred old tax documents, don't carry your social security card in your wallet, and be wary of giving out your social security number through online registration forms unless they are protected. Also, oversharing on social media (Facebook, Twitter, etc.) can help identity thieves gather more personal details about your life.
Koskinen also said, "[There] is a massive amount of sensitive data that identity thieves would love to get access to. We want to make it harder for these criminals to succeed, and to do that, everyone needs to be actively safeguarding their personal data, whether on their personal devices or in their personal interactions."
With a little diligence, you can go a long way toward protecting yourself and your family this tax season. Please be mindful of your personal information, especially in today's climate of sharing everything online. Remember: The best way to deal with identity theft is to take steps to prevent it in the first place. Be careful out there!